You are in
WELCOME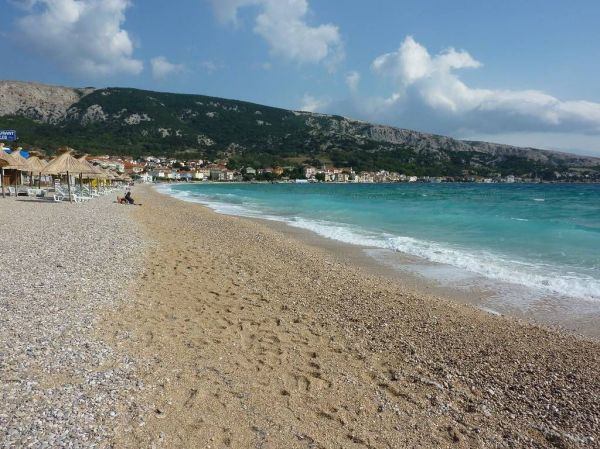 It is our honor to welcome you to the biggest island in the Adriatic Sea, the island of Krk. Except for being the biggest, it is also the most accessible island in the northern part of the Adriatic due to the bridge connecting it to the rest of the continent. Our agency is situated on the southeast of the island – in Draga Bašćanska, only a few minutes away from Baška. The primary task of the tourist agency «Igen» is to make all your wishes come true, to make your stay on our island as comfortable and as quality as possible.
For this reason, we can offer a private accommodation according to your wishes and inclinations in a pleasant company of our hospitable hosts where our guests always feel like at home, with a cup of the home-made brandy or wine, or with the seasonal – home-made products from our climate (home-grown tomatoes, figs, grapes...).
We can also offer you the hotel accommodation with the best accommodation service as well as the gastronomic offer with the quality staff.
However, to make your holiday even more interesting, the accommodation only is not enough, for that reason, we will introduce you to the beautiful hidden places on our island, many promenades, and, of course, the most convenient would be to do it on bicycles which are offered, for you who want an active holiday, or on the motorbikes for you who prefer the motor drive or Rent a car if you don't possess your own vehicle.
We can also offer you the trips beginning with the Baška Tablet (the first proof of literacy of the Croatian people from 1100 A.D.) which can be seen in the little church of S. Lucy (Sveta Lucija) in Jurandvor only 500 m away from our agency... Krk tour, the adrenaline rafting, a visit to the national parks and many others at your choice or our recommendation.
You can find out where, how and in what way you can have the time of your life, what to eat and drink on our island, and to bring home as much beautiful memories as possible.
We hope that we managed to inform you in brief about the activities of our agency, and that we also found a good way to make you think that only our island – the island of Krk is the real choice for your holiday.
Try to find the real choice on-line, and to find out the more detailed information and any detail don't think for too long, but come to us with a complete trust.
Your holiday agency with a smile!