You are in
Cruises tailored to your needs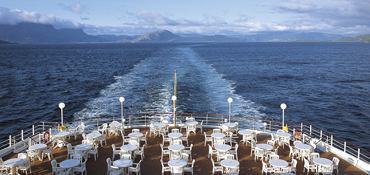 HOBBY


An ideal opportunity to practice your favorite hobby. Numerous activities and guaranteed entertainment for all ages. Courses and competitive tournaments, and much more await you.




GASTRONOMY AND OENOLOGY


A journey through the world's most famous cuisines. Tasting of top international wines. Cooking courses where the ship's chefs will reveal some of their secrets to you.



GOLF


MSC Sinfonia awaits you with golf simulators, mini-golf courses and specially equipped outdoor "golf-cages". This cruise will offer you an excellent golf course under the supervision of professional teachers and playing on the top golf courses in the ports of call.


BRIDGE
Expert tutors and official tournaments will brighten your days during your ocean cruise, teaching you numerous card skills.

ART AT SEA
A cruise dedicated to creativity. Our new project offers you fun art. courses for painting porcelain, silk, painting with water, oil and acrylic paints, as well as the possibility of participating in boat auctions.



MUSIC


Enjoy numerous afternoon and evening concerts by virtuosos, with discussions about history and the wonderful unique language that everyone understands - music.

WELL-BEING OF SPIRIT AND BODY
Vacation is recovery, health and relaxation. You will experience some of the magical techniques of massage and aromatherapy, and your body will have the opportunity to feel the skills of special masseurs from Bali.



ASTROLOGY


Science and the firmament in combination with the sea allow you to enjoy the countless secrets of the stars and sea navigation. Learn everything about your astrological sign with the help of our expert astrologers and astronomers.



CHRISTMAS CRUISE






NEW YEAR'S CRUISE






DANCE


Dance teachers are waiting for you at dance lessons and dance competitions for all ages. This is your chance to dance under the stars while learning new dance steps.



FITNESS


A week filled with joy and well-being, thanks to an intensive fitness program. The exercise program includes a large selection of activities to improve your physical form: Body Pump, Combat, Attack, Step, Pilates, Feldenkraiss. There are also Power Jumps from the cardiovascular gymnastics group and theme parties at the pools.

IT WAS TASTE
An innovative cruise dedicated to a healthy diet: enogastronomy, cooking classes, culture, spectacle and well-being for your body. It is an ideal moment to find the right physical shape, and relax, renewing your body and soul.